Google Street View Virtual Tours and Real Estate Virtual Tours
Aside from being really fun to view, interactive virtual tours and 360 degree panoramas have many uses for businesses, realtors and individuals.  If you have a business, providing an interactive virtual tour on your website gives your potential customers a look inside your business.
Google Street View Virtual Tours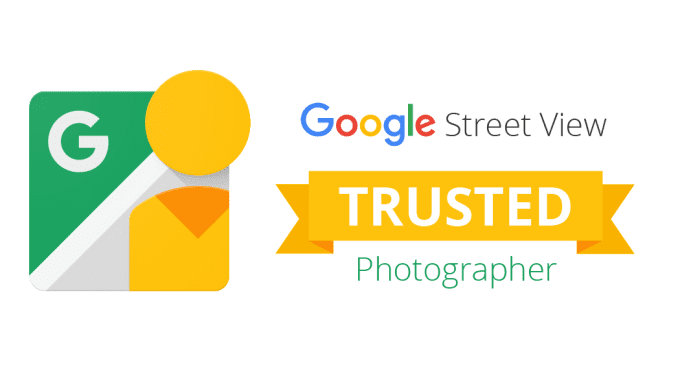 We can create your Google virtual tour and integrate it with your Google Maps listing.
Take potential clients inside your business giving them an improved on-line experience.  All packages include: 
Still images of your business
Panoramas of your business
Virtual tour creation
Virtual tour and image upload to Google
Integration with your business' Google Maps Business Views
Virtual tour visible in search results
Virtual tour available for embedding on your website
More powerful search results for potential customers to see
NO monthly service fees
NO monthly hosting fees
Options to update and expand your photos and tour
YOU own the images
 All images will be photographed by a Google Trusted Photographer and integrated with your Google Maps listing. Below are some of the tours we've done:
We are also a leading virtual tour provider with Real Tour Vision.
When it comes to social media interactions and businesses, the more interesting and exciting you can be, the better.  People love to check out panoramas and share their favorites with friends.  All of this benefits your business.  It is especially powerful if you have a retail store, restaurant or a particular business with an ambiance that relates to the products and services you offer.  People can look around they way the want: up, down, left, right, and even zoom to see your business from the inside.  For realtors, virtual tours allow people to see the property for sale and re-visit when they want.  Individuals may want to record their homes or favorite places just for fun, for posterity or for history.  The choices and uses for interactive virtual tours and 360 degree panoramas are almost endless.  Our tours can be designed to include audio, video, other pictures, links to other sites, and more.  They are better than just pictures or just video.  It's like having everything together, the pictures, videos, voices, music, but with the options to interact how you want.
Virtual Tour Examples
The above tour of the Uncle Phil Maloof Art Collection is unique in that the rooms exist only in the virtual reality we created. We designed multiple rooms to house the real art collection of hundreds of paintings.
Panorama Examples
Along with making the interactive tours for our business clients, Patchin Pictures is creating these unique panoramas to record interesting places that people want to see, starting with Las Vegas and the surrounding areas.  We'll be posting new views often, so check back and share the views you like on your social networks. We record virtual tours and panoramas with HDR (high dynamic range) which allows for seeing more detail in the bright and dark areas of the pictures.  We can create anything from simple panoramas to highly complex multi-resolution images that allow you to zoom into the scene and see amazing levels of detail. At Patchin Pictures, we don't just point and click to make these views.  We use very high quality, precision equipment to record clean, clear, high resolution images.  And we do it with the artistic eye we've always applied to our photography and video.  What images do you want us to create?  What places do you want so see?  Let Patchin Pictures create your interactive virtual tours and 360 degree panoramas today.