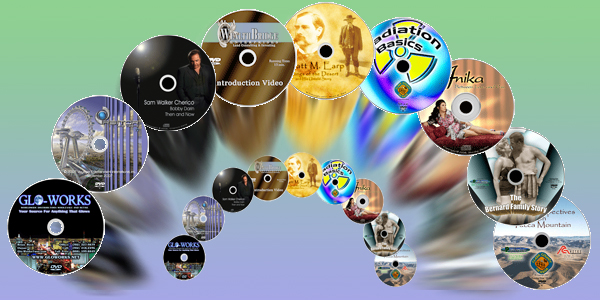 Duplicate your audio and video masters, DVDs Blu-rays or CDs, in small or large quantities and replicate thousands with Patchin Pictures® Duplication and Replication Services. Our package design and printing options will give you numerous choices for completing your project. Small orders are usually completed in one working day, and we also have rush service available. We do extensive research to determine the right media and production methods for your duplication, replication and transfers so you know you are getting the best available. We do not cut corners on any of our products and services. Please call for prices.
Call 702-240-6777 for prices or use the contact form below.
We provide small and large quantity disc duplication, singles to hundreds. Large quantity disc replication, thousands and more. We offer a variety of packaging and printing options. Have Patchin Pictures design your graphics, or provide your own.